About us
No one ever gets tired of delicious Italian cuisines and Pizzas, especially if experts like Arundel Pizza prepare them. Arundel Pizza is located at 33b/232 Napper rd, Arundel QLD, and we are available for delivery and pickup. You should try our Gourmet Pizza, which includes Surf & Turf, Satay Chicken, Vegetarian Delight, Lamb Lovers and Caesar Chicken. We also have our Traditional Pizza, which include Napolitana, Meat Lovers, Vegetarian, Pepperoni, Ham & Cheese and Margherita. If you love Pasta, you can order our Carbonara, Bolognaise, Napoli, Chicken & Avocado, Chicken & Roasted Mushroom, Marinara and Lasagna. Please click on our Order Online button to avail of our delivery and pickup services.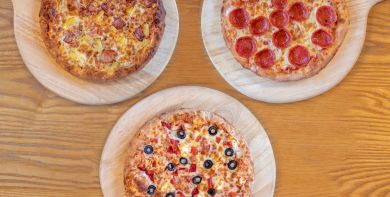 Reviews
Daniel
"Great tasting pizza. Friendly service. Definitely going back!"
8/02/2020
Glenyce
"The pizzas were sensational. Lots of toppings and very tasty. So good to sink your teeth into."
29/01/2020
John
"we dont live on the coast, but when we come down to visit we always get pizza"
19/01/2020